Where We Create TV & Talk Radio Shows, Conservative
   News & Cartoons for Our Subscribers, Viewers and the Public.
(WFZR Radio / WFZ-TV)
Saturday, January 3, 2015
Friday, January 2, 2015
WH
FREE ZONE MEDIA VIDEO EXCLUSIVE !
BANNED IN THE USA AS BEST THEY CAN
By: Jay Syrmopoulos
`~~~~~~~~~~~~~
This past Sunday evening former NSA contractor Edward Snowden sat down for an interview with German television network ARD. The interview has been intentionally blocked from the US public, with virtually no major broadcast news outlets covering this story. In addition, the video has been taken down almost immediately every time it's posted on YouTube.
In contrast, this was treated as a major political event in both print and broadcast media, in Germany, and across much of the world. In the interview, Mr. Snowden lays out a succinct case as to how these domestic surveillance programs undermine and erode human rights and democratic freedom.
He states that his "breaking point" was "seeing Director of National Intelligence, James Clapper, directly lie under oath to Congress" denying the existence of a domestic spying programs while under questioning in March of last year. Mr. Snowden goes on to state that, "The public had a right to know about these programs. The public had a right to know that which the government is doing in its name, and that which the government is doing against the public."
It seems clear that the virtual blackout of this insightful interview is yet another deliberate attempt to obfuscate the truth from the view of the American public. The media has continually attempted to shill the official government lies about mass domestic surveillance programs, justifying them as necessary to fight the "War on Terror", while attempting to painting Mr. Snowden as a traitor.
In regards to accusations that he is a traitor or a foreign agent, he states, " If I am traitor, who did I betray? I gave all my information to the American public, to American journalists who are reporting on American issues. If they see that as treason, I think people really need to consider who they think they're working for. The public is supposed to be their boss, not their enemy. Beyond that as far as my personal safety, Ill never be fully safe until these systems have changed."
The attempt to bury this interview by the government/corporate symbiosis has extremely dark implications. Additionally, the fact that government officials have openly talked about assassinating Mr. Snowden cannot be taken lightly, and Mr. Snowden obviously takes these threats to his life very seriously. Sadly, the reality of the US government assassinating an American citizen is not beyond the realm of possibility in the age we live in.
Thursday, January 1, 2015
WH
Turkish and Palestinian flags fluttered like angry birds in a crowd of thousands of people chanting "Allahu Akbar!" and "Down with Israel!"
The chants grew more exuberant as the hulking, bearded man on the speaker's platform assured them that "God willing, we will liberate Jerusalem together."
The speaker was Hamas leader Khaled Meshaal and his audience was Turkey's ruling Justice and Development Party, gathered for its annual meeting Dec. 27 at a convention hall in Konya, the hometown of Turkish Prime Minister Ahmet Davutoglu.
The Turkish prime minister introduced the Hamas leader and then took a seat in the front row, cheering and clapping for the radical Islamist statements being made by Meshaal.
"As Turkey for centuries was the main defender of Jerusalem and Al-Aqsa Mosque, likewise with you are the center of the Muslim Umma (Muslim nation) which will carry on the mission of liberating Jerusalem and al-Aqsa Mosque," Meshaal told the crowd in an address that received almost no major media coverage. "Know this, that strong Turkey is the strength of Palestine and of Jerusalem. Turkey is the strength that represents all Muslims."
Hamas, which leads nearly 2 million Palestinians in Israel's Gaza Strip, remains a designated terrorist organization by the U.S. State Department and functions as an affiliate of the Muslim Brotherhood.
So when the Hamas leader appears, unannounced, as the keynote speak at an official political event in Turkey, a member of NATO and an important U.S. ally, that's a big deal.
"Essentially Hamas is playing to the nationalistic fervor in Turkey and Turkey is using Hamas to gain favor throughout the Islamic world so it really is a mutually beneficial relationship," says Joel Richardson, author of the New York Times-best-selling "Ist
slamic Antichri
"

and director of the recently released documentary film, "End Times Eyewitness."
Opinions are mixed among Middle East analysts as to whether Turkey's top leaders, President Recep Tayyip Erdogan and Prime Minister Davutoglu, are true Islamists or just using the rhetoric of radical Islamism to gain influence throughout an increasingly radicalized region.
Elmira Bayrasli, the co-founder of Foreign Policy Interrupted and a fellow at the World Policy Institute, is among those who seems to think Erdogan is not a die-hard Islamist but is moving in that direction to curry favor with his base of support.
"Beset by domestic crises, Mr. Erdogan has turned his focus toward his core constituency, a largely conservative, anti-Western population in the heartland," Bayrasli wrote in a New York Times column earlier this year. "In doing so he has reverted to a tactic that has resonated with them: aggression."
Turkey broke off its once-friendly relationship with Israel in 2010 and then Erdogan turned on his former ally, Syrian President Bashar al-Assad. WND has reported a series of stories documenting Turkey's double-edged policy toward ISIS as it plays both sides of the war against the Islamic State. Erdogan also supported the Muslim Brotherhood takeover of Egypt, a move that eventually backfired as the Brotherhood was later tossed out of power by Egypt's military.
Richardson, who spent weeks in the Middle East interviewing Islamic, Jewish and Christian leaders for his documentary, believes Turkey's government deserves close scrutiny as signs point to an even more dramatic change in not just style but substance.
Want to learn more about how the powers are lining up across the Middle East and what the Bible has to say about the region's future? Check out Joel Richardson's new documentary, "End-Times Eyewitness" and new book "When A Jew Rules the World."
Richardson believes Turkey has undergone a "soft revolution" as Erdogan has gradually steered the country closer to Islamic values and away from the West. This represented a break with Turkey's more secular past, but Erdogan's changes still did not attract anywhere near the amount of media attention that was seen in Egypt, Libya or Tunisia, the revolutions of the so-called "Arab Spring." Turkey was touted in the West as the model for other regimes in the Middle East seeking a "middle ground" between Islamism and Western secularism.
But the convention held Dec. 27, with thousands of Turks shouting Islamic slogans in support of Meshaal, leader of a terrorist organization, is just the latest evidence that a wake-up call might be in order for Western policy makers in Washington and Europe, Richardson said.
Watch video clip below of Hamas leader
Khaled Meshaal addressing members of the Turkish AKP Party on Dec. 27 in Konya, Turkey.
The entire speech can be viewed at Shoebat.com.
"In light of the fact that everyone starts shouting 'Allahu Akbar' in Turkey, which is fairly rare and you would only hear that from devout Muslims, it would seem there really is some strong Islamist tendencies going on," he said. "But the bottom line is everyone should be concerned. About 10 years ago, even five years ago, the U.S. was still casting Turkey as the moderate secular model and among America's greatest allies in the whole Middle East."
Flying under the radar
While the changes taking place in Turkey may not have captured the attention of major TV networks like those in Iran following the 1979 "student" revolution or Egypt's Cairo demonstrations, they are no less profound, Richardson said.
"The world looks on and they see the leaders of Iran after the Islamic revolution of 1979 and everyone says 'well that's a radical regime' that needs to be marginalized and put under sanctions, but the revolution in Turkey and its ramifications are no less dramatic and we're only now beginning to realize it was a soft revolution and it crept in and it's to the point now where the prime minister of the nation is shouting 'Allahu Akbar' (to Hamas)," he said.
But it seems the U.S. is slow to react to fundamental changes in the Middle East, even slower perhaps when the changes are taking place within the culture and society of one of its own allies.
"Turkey is a member of NATO, so imagine if Great Britain was saying 'we're going to lead an invasion of Israel.' If that's the case it's time for the West to rise up and kick Turkey out of the NATO," Richardson said. "We might as well just allow ISIS to join NATO."
Also complicating the relationship is that Turkey, with the help of the West, has built the largest and perhaps best-equipped army in the Middle East.
When Vice President Joe Biden suggested several months ago that Turkey was aiding ISIS, Erdogan became furious, prompting Biden to quickly back up from his statement and offer an apology.
Richardson said there appears to be no conversation or debate going on in the U.S. about whether the country should make a foreign policy shift away from Turkey.
"No. That's the thing because we're weak. We're weak in the Middle East," he said. "We've got our backs against the wall and we need Turkey. The fact that Biden apologized for suggesting in a statement that Turkey was supporting ISIS, this administration is clearly scared of Turkey."
Richardson led a film crew that covered an Erdogan rally in Ankara last year, and he experienced some of the same chilling mixture of raw nationalism and Islamic fervor as seen in Konya on Dec. 27.
Watch video below of political rally filmed by Joel Richardson's crew in Turkey:
"It truly felt like a Nazi rally," Richardson said. "I took a whole segment to interview different leaders that highlight the Islamist takeover of Turkey and that was one of the big news stories that the West is barely paying attention to but needs to understand.
"The prime minister is the number-two man and he's shouting 'Allahu Akbar' to the idea of them leading an invasion of Israel and taking Jerusalem," Richardson added. "Now, if anyone is doubting an Islamic takeover and Turkey is now emerging as a radical Islamic nation and they have the largest army in the region then they have their head in the sand. I've been saying this but everyone continues to function as if they've got their head in the sand."
Antichrist in the making?
Richardson said he gets a lot of questions from readers and viewers of his three books and film about whether Erdogan might be the antichrist foretold by the biblical prophets.
He said that while it is quite possible that the biblical antichrist could rise from the area of modern-day Turkey, Iraq or Syria, he does not believe Erdogan fits the role.
"There will be a series of wars and there will, out of the ashes of those wars, emerge a leader that the Bible calls Antichrist," he said. "So while these guys I don't' think fit the specific criteria they do fit some of the satanic lust for the control of the Temple Mount, which represents the throne of David and the future seat of the throne of Jesus Messiah."
Richardson said the fact that Turkey is emerging as the champion of Hamas is profound.
"It has the largest army in the region and Hamas is simply the Palestinian branch of the Muslim Brotherhood, so Turkey is setting itself up as the head of the radical Sunni Muslim world with ideological and financial support from Saudi Arabia. But now Turkey is emerging as the champion, the ones to take Hamas and the Muslim Brotherhood across the goal line and fulfill their dream of a regional caliphate in the Middle East."
Richardson believes Turkey is using ISIS as a proxy to take out Assad in Syria and the Kurds in northern Iraq, clearing the way for the re-emergence of a Turkish-led caliphate in the region. Religious leaders in Turkey have long dreamed of a resuscitated Ottoman Empire.
"It comes not only from their Islamic fervor but also Turkish nationalism," Richardson said.
Nationalism is considered a taboo among Islamic purists such as al-Qaida-inspired al-Nusra and ISIS.
"And that's why Turkey is hiding behind ISIS," Richardson said.
Borrowing Nazi-inspired philosophy
Davutoglu is considered the architect of Erdogan's foreign policy and the intellectual energy behind the Turkish government.
Davutoglu wrote a book he called "Strategic Depth," in 2001, a year before the Justice and Development Party or AKP came to power. This tome draws upon geopolitical thinkers such as the German Karl Haushofer, who popularized the term "Lebensraum" or "living space," the same words used by German Nazis during the 1920s and 1930s as they prepared the German people for the idea of expanding the nation's borders.
"Haushofer was one of the primary philosophers Hitler appealed to and Davutoglu appeals to the same guy as the basis for this neo-Ottoman philosophy he's been articulating," Richardson said. "This prime minister is a deeply ideological philosopher, a Turkish nationalist and an Islamist."
Like President Obama, Davutoglu cut his political teeth as a college professor.
"Both are deeply ideological," he said. "One is an Islamist the other, Obama, is a radical Marxist."
WH
Thursday, January 1, 2015
Glad someone is finally given Obama props for his accomplishments. But unfortunately there is at least one that is left off of this list, so, in honor of the New Year, I thought I should mention his immigration accomplishment. I'm happy to have learned that he actually did not grant amnesty to everyone spending r&r in Guantanamo. I know, I know, who'd of guessed?
I'm thinking this was probably an oversight however, so maybe in 2015 he can cross this one off of his list. -W.E.
PJMedia
I think I've started to grow fond of President Obama.
I didn't really like him when he was first elected. I liked him less as time went by. I was then pretty baffled by his being reelected (really, out of 300 million people in the U.S., we're saying this is the best we can do?). But now I think I've kinda gotten used to him after his six years in office. So let's look at Obama's positives and pick out his twelve biggest accomplishments of 2014.
OBAMA'S 12 BIGGEST ACCOMPLISHMENTS OF 2014
1.

Had very few movies blocked by North Korea. More than 99% of the movies scheduled for release this year were not blocked from release by North Korea. So if you don't like your viewing habits to be decided by murderous dictators, then you have to be mainly pretty happy with President Obama's record on this.
2.

Took almost six years to start his own conflict in Iraq. What's the single hardest thing for an American president to do? That's right: not start a new conflict in Iraq. Well, President Obama didn't just jump into one; he was well into his second term before he started airstrikes against ISIS. He really tried not to start a new conflict there, but like I said, it's apparently very difficult to avoid.
3.

Didn't burn the White House down. This is a pretty big one. When you're a new president, the first thing they tell you when you move into the White House is: "This is a very historical, very important house. Don't burn it down." Like when the White House got burned down on James Madison's watch, any time he went to that special clubhouse only for U.S. presidents after that, none of the other presidents would talk to him anymore. Well, the White House is still standing. Knowing Obama's record, I've kinda always expected to see breaking news of "We regret — but aren't surprised — to report that the White House is on fire." Well, I guess that's not how I see breaking news anymore; I more expect "#WhiteHouseFire" to suddenly start trending on Twitter. But it hasn't happened. And Joe Biden has tried to microwave tin foil a couple of times, but the Secret Service is now very alert to keep him out of the kitchen.
4.

Fewer annoying speeches. Obama has made a habit of interrupting our TV shows with completely pointless speeches that never assure anyone or accomplish anything. It seems like he's done very little of that this year. Or maybe the networks just stopped carrying them. Then again, I don't really watch network TV. What I do know for certain is that he never interrupted anything I watched on the Netflix.
5.

We didn't all die from Ebola. President Obama assured us that Ebola was not a big deal, and I reacted as many do to Obama's assurances — "Oh no! We're all going to die from Ebola!" But we did not all die from Ebola. Obama's assurances were actually true. I don't know if that's a "stopped clock" phenomenon or if he actually has a few advisors who aren't just braindead cronies, but hey, he got this one right.
6.

Some Democrats got reelected. There was some worry that President Obama's dismal performance and his signature legislation that angered basically everyone who has health insurance was going to sink all the Democrats, but no, a few here and there were able to eke out reelection.
7.

The economy has done not-super-bad. These days, a not-super-bad economy is basically a good economy. An actually good, booming economy is such a distant memory that it's like talking about Narnia, so we'll really settle for not horrible. President Obama often talks about "pivoting to jobs," and that always makes businesses cringe. It's like a enthusiastic ten-year-old with a sledgehammer talking about fixing your car engine. He means well, but no — keep him away. But for the most part, Obama just ignored the economy this year, and it did a lot better as a result. I'm still employed, at least.
8.

Cheap gas. Man, gas has gotten cheaper. Now, as far as I can tell, this is almost like a failure for President Obama, because it seems like he's done everything he could to prevent this from happening. He's stopped new drilling, proposed carbon taxes, and never approved the Keystone pipeline. Yet somehow gas has dropped this winter. Anyway, it happened and I'll give him credit. I can't be too picky if I'm going to come up with twelve of these.
9.

Racial progress. People thought having a black president in the White House would be different. But with everything that went on in Ferguson and the lack of an indictment in the death of Eric Garner, President Obama has mainly had half-hearted, muted responses, proving that a black president can not care about black people just as well as any white president.
10.

Improved his golf game. No crisis has been so big that President Obama has ever neglected to work on improving his handicap. U.S. cities can be burning and foreign countries collapsing, and Obama will be right out there on the green. That's just the sort of dedication we want in a commander in chief. Maybe not the place we want it, but it's assuring to know that some sort of drive exists in him somewhere.
11.

Said his name right. A lot of people have accidentally said "Osama" when they meant "Obama", but I've never seen President Obama do that himself. He's always said his name right. And he talks about himself a lot. Yet not one slip.
12.

Borders. I checked the Wikipedia, and despite all that's gone on, the U.S. is still acknowledged as having borders — even if they are largely symbolic now.
* * * *
Wow. What a great year for President Obama. Who knows what he'll do in 2015. Probably burn the White House down. I just know in my gut that's eventually going to happen.
WH
Muslim CIA Chief Brennan Rufuses to Take Oath Of Office With Bible…More
When Obama security adviser John Brennan was sworn into office as chief of the Central Intelligence Agency, he put his hand not on a Bible, but on a copy of the Constitution – before it included the Bill of Rights.
The White House said of the controversial appointee, whose position in office was filibustered by Kentucky Sen. Rand Paul this week for nearly 13 hours, "Brennan was sworn in with his hand on an original draft of the Constitution, dating from 1787, which has George Washington's personal handwriting and annotations on it."
The report also included an update from the emptywheel.net blog, which noted the absence of the Bill of Rights.
"When Brennan vowed to protect and defend the Constitution, he was swearing on one that did not include the First, Fourth, Fifth, or Sixth Amendments – or any of the other amendments now included in our Constitution," the report said. "The Bill of Rights did not become part of our Constitution until 1791, four years after the Constitution that Brennan took his oath on."
Wrote the blogger, "These vows always carry a great deal of symbolism. And whether he meant to invoke this symbolism or not, the moment at which Brennan took over the CIA happened to exclude (in symbolic form, though presumably not legally) the key limits on governmental power that protect American citizens."
Olivier Knox, at Yahoo.com, pointed out that symbolism was part of the event.
"Hours after CIA Director John Brennan took the oath of office – behind closed doors, far away from the press, perhaps befitting his status as America's top spy – the White House took pains to emphasize the symbolism," he wrote.
"'There's one piece of this that I wanted to note for you,' spokesman Josh Earnest told reporters at their daily briefing. 'Director Brennan was sworn in with his hand on an original draft of the Constitution that had George Washington's personal handwriting and annotations on it, dating from 1787.'"
The report said Earnest confirmed Brennan had asked for a document from the National Archives "because he wanted to reaffirm his commitment to the rule of law as he took the oath of office."
Knox also wrote about the absence of the Bill of Rights in the document.
"That means: No freedom of speech and of the press, no right to bear arms, no Fourth Amendment ban on 'unreasonable searches and seizures,' and no right to a jury trial," the report said.
Paul had been filibustering Brennan's nomination because the Obama administration had made statements that the president might have the authority to order lethal drone strikes on Americans on U.S. soil. Brennan worked with Obama's overseas drone program, which has killed hundreds, while security adviser.
Attorney General Eric Holder told Paul in response to a question from the senator that the U.S. never has carried out a drone strike against a U.S. citizen on American soil and it would be "unlikely."
However, Holder also said he could not rule it out entirely.
"It is possible, I suppose, to imagine an extraordinary circumstance in which it would be necessary and appropriate under the Constitution and applicable laws of the United States for the president to authorize the military to use lethal force within the territory of the United States," Holder's letter said.
He confirmed Obama "has the power to authorize lethal force, such as a drone strike, against a U.S. citizen on U.S. soil, and without trial."
In the later letter to Paul, after the filibuster, Holder said, "It has come to my attention that you have now asked an additional question: 'Does the president have the authority to use a weaponized drone to kill an American not engaged in combat on American soil?' The answer to that question is no."
As WND reported, former FBI Islam expert John Guandolo has long warned that the federal government is being infiltrated by members of the radical Muslim Brotherhood. But Guandolo now warns that by appointing Brennan to CIA director, Obama has not only chosen a man "naïve" to these infiltrations, but also picked a candidate who is himself a Muslim.
"Mr. Brennan did convert to Islam when he served in an official capacity on the behalf of the United States in Saudi Arabia," Guandolo told interviewer and radio host Tom Trento.
"That fact alone is not what is most disturbing," Guandolo continued. "His conversion to Islam was the culmination of a counterintelligence operation against him to recruit him. The fact that foreign intelligence service operatives recruited Mr. Brennan when he was in a very sensitive and senior U.S. government position in a foreign country means that he either [is] a traitor … [or] he has the inability to discern and understand how to walk in those kinds of environments, which makes him completely unfit to the be the director of Central Intelligence."
Brennan did indeed serve as CIA station chief in Riyadh in the 1990s and he has held the official title of Deputy National Security Adviser for Homeland Security and Counterterrorism. On Jan. 7, Obama nominated Brennan as the next director of the CIA.
"Are you kidding me?" Trento balked at Guandolo's allegations. "The head of the CIA is a Muslim? For real? … Are you sure?"
"Yes I am," Guandolo asserted. "The facts of the matter are confirmed by U.S. government officials who were also in Saudi Arabia at the time that John Brennan was serving there and have direct knowledge. These are men who work in very trusted positions, they were direct witnesses to his growing relationship with the individuals who worked for the Saudi government and others and they witnessed his conversion to Islam."
A former Marine and combat veteran, Guandolo worked for eight years in the FBI's Counterterrorism Division as a "subject matter expert" in the Muslim Brotherhood and the global spread of Islamism. Guandolo boasts he created the Bureau's first counterterrorism training/education program and twice received United States Attorney's Awards for investigative intelligence.
"My contention is that [Brennan] is wholly unfit for government service in any national security capacity, and that would specifically make him unfit to be the director of Central Intelligence," Guandolo told Trento.
Guandolo then broke down a three-part argument against Brennan's confirmation.
"The first is he has interwoven his life professionally and personally with individuals that we know are terrorists," Guandolo asserted. "He has overseen and approved and encouraged others to bring known leaders of Hamas and the Muslim Brotherhood into the government in positions to advise the U.S. government on counterterrorism strategy as well as the overall 'war on terror.'"
Second, Guandolo asserted, Brennan has "proven through his own comments publicly that he is clueless and grossly ignorant of al-Qaida's strategy.
"Third and finally, which some would say is most disturbing, is Mr. Brennan did convert to Islam," Guandolo said, but stressed, "I think the [larger] news is that that conversion is the culmination of the work of people in Saudi Arabia who worked for the Saudi government – and that makes John Brennan just naïve, foolish, dangerously ignorant and totally unfit for this position.
"That in and of itself, again, shouldn't be shocking to people," Guandolo continued. "Mr. Brennan, they have the clip where he specifically says during a public address … he said during that speech that he has learned and gets his understanding and his 'worldview' in large part from Islam. It shouldn't be a large leap to imagine he's converted to Islam."
3 Videos about Brennan and His Conversion to Islam Can Be Seen Below:
WH
BY ROBERT FIRTH
FREE ZONE WRITER & PILOT
TEMPER, TEMPER, TEMPER ?
In a fit of rage, Obama snaps at U.S.military brass: "Don't you dare try and paint all of Islam with the same brush
Showing his Muslim stripes, Obama threw a hissy fit and stomped out of a Pentagon meeting about the bombing campaign against ISIS over remarks
allegedly tying the Islamic State (ISIS) to Islam.
His tantrum reportedly took place in the afternoon of last week just prior to the president's departure to Camp David. It was an informal briefing on the expanded bombing campaigns to take place in both Syria and Iraq. Halfway through the already very brief briefing, President Obama stood up clearly agitated, and walked out of the room.
The casually dressed Obama returned to the briefing moments later with a senior adviser alongside him, though his mood continued to indicate he was still very upset.
The senior adviser made a couple pointed remarks to the Pentagon representatives, reminded them the president had already had a very busy
day, and then both she and the president once again left the room. Within seconds, Barack Obama returned again to the just concluded briefing,
pointing at the still seated Pentagon staff and indicating how "inappropriate" it was to "try and paint all of Islam with the same brush." The president repeated similar remarks, his mood going from agitation to outrage. His voice carried to several other West Wing offices.
The senior adviser, who did not originally return with the president into the briefing, suddenly re-appeared alongside him, as well as the president's personal aide.
She was smiling, and telling everyone "we're done here" which she repeated several times and then led the president back out into the hallway.
"There are none so blind as those who will not see."
When you read this you will understand why Obama refuses to say the words "radical Islam."..
didn't originate this, but it checked out with Google and Snopes…
Did you know that we now have a Muslim government?
John Brennan, current head of the CIA converted to Islam while stationed in Saudi Arabia.
Obama's top advisor, Valerie Jarrett, is a Muslim who was born in Iran where her parents still live.
Hillary Clinton's top advisor, Huma Abedin is a Muslim, whose mother
and brother are involved in the now outlawed Muslim Brotherhood in Egypt.
Assistant Secretary for Policy Development for Homeland Security, Arif Aikhan, is a Muslim.
Homeland Security Advisor, Mohammed Elibiary, is a Muslim.
Obama advisor and founder of the Muslim Public Affairs Council, Salam al-Marayati, is a Muslim.
Obama's Sharia Czar, Imam Mohamed Magid, of the Islamic Society of North America is a Muslim.
Advisory Council on Faith-Based Neighborhood Partnerships, Eboo Patel, is a Muslim.
And last but not least, our closet Muslim himself, Barack Hussein Obama.
It's questionable if Obama ever officially took the oath of office when he was sworn in. He didn't repeat the oath properly to defend our nation and our
Constitution. Later the Democrats claimed he was given the oath again in private?
CIA director John Brennan took his oath on a copy of the Constitution, not a Bible.
Congressman, Keith Ellison took his oath on a copy of the Qur'an.
Congresswoman Michele Bachman was vilified and almost tarred and feathered by Democrats when she voiced her concern about Muslims taking over our government.
Considering all these appointments, it would explain why Obama and his minions are systematically destroying our nation, supporting radical
Muslim groups worldwide, opening our southern border, and turning a blind eye to the genocide being perpetrated on Christians all over Africa and the Middle East.
The more damage Obama does, the more arrogant he's become!
Our nation and our government has been infiltrated by people who want to destroy us. It can only get worse!
Post Link --> 8:06 AM
No comments:


WH
Alan Caruba, Contributing Author: At the end of every year it is customary to offer up lists of all kinds—the best this, the worst that—and it is a brief, generally amusing exercise.

I don't usually make lists, but lately though I have been thinking a lot about people I don't like and at the top of the list are the monsters of the Islamic State, the Taliban, and Boko Haram, all "militant" Islamists who justify their barbaric immoral slaughters, kidnappings, and other crimes in the name of Allah. I have had a bellyful of these horrid people and am weary of hearing they are only a small part of Islam.

There are more than a billion Muslims in the world and, if the Islamists are "just" ten percent, that means there are a hundred million who are active waging their "holy war" or who support them. Among those whom I do not like are the millions of silent Muslims who do nothing to organize and speak out against them. It is true, however, that the handful that do speak out literally risk being killed. What kind of a religion is predicated on making war on all other religions?

Closer to home among the people I do not like are those who joined marches to denigrate our nation's police corps, defaming them with charges of racism and murder. The events that followed the shooting in Ferguson, Missouri, one of self-defense by a white cop against a black thug and the death in Staten Island that resulted when a long-time offender refused to be arrested, were simply an excuse by those who apparently prefer the streets to be filled with criminals whom the police are not supposed to "profile." Well, cops make judgments about the people on their beat all the time, black, white, or otherwise. That's their job!

I do not like people crying "racism" every time the commission of a crime goes badly for a black perpetrator are people I do not like. People in high office who use these events to exacerbate racial divisions are high on my list of those I don't like.

Among the much discussed social issues, I am less than sympathetic for those women who enter into consensual sex and then cry "rape." If they have been raped, they need to contact the police. I am not sympathetic to those colleges and universities who think it is their job to regulate the private sexual activities of students with all manner of "codes" that one can add to those that crimp freedom of speech and other Constitutionally-protected behavior.

At this time of year, I really don't like those people who insist that one cannot or should not say "Merry Christmas" or that communities should not display Christmas scenes on public property. These are the same dreadful people forever declaiming against any public display of religious belief such as the kind that has for centuries opened government and legislative meetings of every description in America. The atheists among us have every right to be atheists, but they have no right to insist we deny a greater power because they refuse to do so. Even the Supreme Court has ruled against them.

While I see no practical or even moral way to deport the eleven million illegal aliens among us, that doesn't make them any less illegal. Like a lot of others, I want to see our borders made more secure and less open to swarms of invaders—not "refugees"—that we saw occur when 75,000 children and their families who invaded the U.S. this year and who must now be absorbed at a cost that comes out of the pockets of every native-born and naturalized citizen. That must stop. For those illegals who have been born here or lived here for five years or so, they should be permitted to go to the back of the line and seek naturalization. For others, temporary work permits are a common sense option.

Editor Note: Who makes the signs for
protesters? Visit revcom.us! It's the


Revolutionary Communist Party USA.
A group of people I have not liked for decades are the environmentalists. The reason is very simple. They lie about everything they champion in the name of "global warming" or "climate change." Both are hoaxes that, like most everything else the Greens protest, result from the way they debase meteorological science or their absurd claims about the use of fossil fuels. As far as Greens are concerned, anything that benefits mankind from new housing to more industry producing more jobs, and anything that requires the use of chemicals in their manufacture (that is everything!) is just a tiresome scare campaign that is promulgated to line their pockets with the millions they receive every year. I don't like the liberal foundations that give them millions.

In America politics has always been a blood sport. It's vigorous. It sometimes produces real leaders. It increasingly requires millions of dollars to run for high office and that has led to a high degree of control by those entities that have deep pockets. I suspect it has always been thus though not at the levels of cost that exist today. I am not a big fan of those politicians of the Far Left or the Far Right. Those in the middle and those who understand that a republic requires compromise are often seen as too willing to go along, but finding a middle way to solve problems is usually the best way.

In the last midterm elections those who showed up to vote sent a clear message to Congress and to a President who claimed he heard them as well as those who didn't vote. Those who didn't vote should shut their mouths because their message was surrender.

I don't like the Obama administration that has produced six years of unrelenting failure domestically and internationally. That's what happens when the voters put a Marxist and very likely a Muslim in office. I don't like Barack Hussein Obama, a man many regard as the worst President this nation has ever had.

If the last two midterm elections are any indication, voters have learned their lesson — which leaves the 2016 election. Don't listen to anyone who says they know who will run or who will win. Two years in American politics is an eternity and people vote differently in national elections than in midterms.

There are a lot of people I do like.

I like the ones who go to sporting events or concerts and share the enjoyment with everyone around them without regard to race, gender, or any other reason.

I like the ones who volunteer in their community to make it a better place in which to live and raise children.
I like the ones who put their lives on the line—police and firemen—for the rest of us.
I like those who are members of our armed forces at a time when they are being treated in a shabby fashion, but believe enough in America to defend it.
like those in the medical professions who devote themselves to helping cure and treat the ill.

I like the legion of caregivers who look after older family members and others.

There are others I like, but this is a pretty good list, right?
WH
You don't want to miss Trifecta's three part series on President Obama's Executive lawlessness. In part one, Trifecta looks at Obama's abuse of power. Hear how Obama ignores the U.S. Constitution and passes law without congressional authority. Is Obama the first American dictator? Hear the answer.
WH
YOUR GONNA END UP BACK IN THE

POISON IVY LEAGUE RINO'S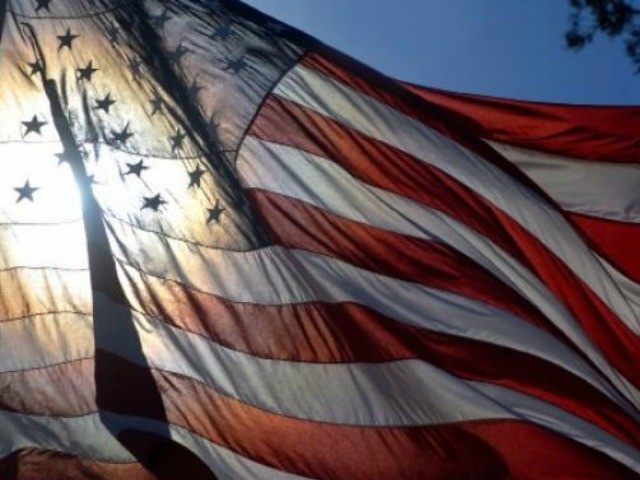 by

David Shapiro
31 Dec 2014
As the New Year begins, it behooves those who love America to embrace a new resolve, a resolve to once again proclaim their love of their land and their determination to defeat those within its borders seeking to destroy it.
The chief philosophical strategy of those who desire America's destruction is to engender shame in Americans for their heritage. The singular contradiction of their attack lies in the fact that they have no shame themselves.
Witness the lack of shame of a president who routinely implies that the country he was elected to lead harbors a pervasive racism, a president who has publicly apologized for American actions to nations not worthy of shining America's shoes, a president who has championed legal acts that endanger the Judeo-Christian ethic while ignoring the fundamental contribution of that ethic to the laws binding the nation together, a president who has, in his career, exhibited no shame as he contributed to the continued genocide against the unborn children of the land.
Witness the lack of shame of a former Secretary of State who famously replied, "What difference does it make?" when questioned about the events leading to the massacre of four Americans, a woman who made clear her contempt for the nuclear family by saying approvingly of Great Britain, "There's just more of a recognition that the entire society has a stake in making sure parents do as good a job as they can."
Witness the lack of shame of a university system that spares no effort to demean the United States while force-feeding Marxism and leftism down its students' throats.
Witness the lack of shame of a media hell-bent on leading the way to hedonism run rampant, and a secular atheism that has left a society unwilling to accept culpability for the consequences of its actions.
Witness the lack of shame of supposed conservative elites who believe their cozy relations with those who seek America's destruction will enable them to prosper while the bedrock of America's founding principles suffers attack after attack.
All of the actors who champion the shaming of America without any shame over their own actions may think that a passive America will not fight back.
They are wrong.
We who love America and honor it as the protector of the innocent, whether here or abroad, are willing to fight until we emerge victorious over those who refuse to recognize the greatness of the most important country on the planet.
To that end, we resolve:
To unite behind a presidential candidate who unashamedly extols the virtue of Americanism, and will not consort with those who mock traditional American values in order to achieve his or her own personal ambition;




To compile a comprehensive list of universities that teach American pride and the morality of capitalism instead of the tenets of Marxist thought, then encourage donors to withdraw their support from universities that do not and transfer their hard-earned funds to America-proud institutions;




To launch a Great Re-Awakening of a muscular Judeo-Christianity to counter the secular atheism and hedonism that threatens the fabric and future of the society in which we live;




To teach our children to manifest enormous pride that they are Americans, and thus heir to the traditions of the most unselfish, altruistic nation the world has ever known.
Thus we are resolved, and in this matter we will maintain constant vigil, so help us God.